Once the signup is created, you want people to be able to register. From the Registrations event, click View on Church Center and copy the URL to share it with people.
Notice
Sample Event
To see how we set up our VBS, go to the event and register yourself!
Create a list of parents in your database and send them the event.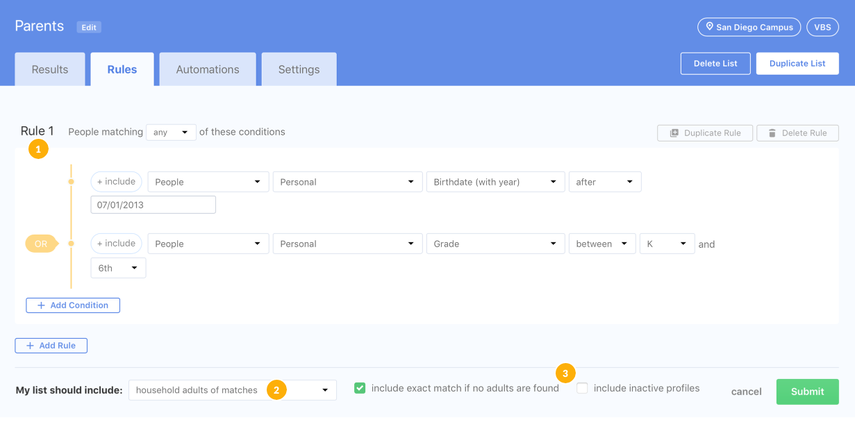 Enter your rules based on the kids you want to invite to register for this event.

Select household adults of matches, so your list results contain parents of the kids your rules search for. They're the ones you want to email, after all.

If you know some of the kids don't have parents in their household or have become inactive, check these boxes to include those people as well.
Once you create the list, send them a Church Center announcement or a styled email with MailChimp to keep track of who has opened and seen the message.
Tip
Don't forget to email people who volunteered or attended last year!